Amita here with your #BigSell30 today! We're in our last week of Big Sells and looking back at the last few weeks, as much as we felt like this was a challenge for us and for you, I have also realized how much I've learned about myself and felt like I've also revealed a lot about myself through this process. The Big Sell is getting deep!
That being said, I'll reveal a little more to preface today's Big Sell: As a television and digital producer, one of my favorite jobs is to interview someone about their process. I had the honor and pleasure to do this recently with some of music's biggest stars (Can't discuss who now, but will soon!) and I just revel in hearing who inspires them or what it took to create a specific project/album/role.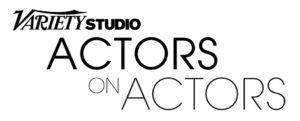 Variety Magazine's Actors on Actors series does exactly that but with a slight twist on the typical interview format. In this web series, two actors interview each other – it feels like you're in a personal conversation- you get to see actors learn about each other, and from each other. The episode I'd like to Big Sell features two of Television's biggest stars (and friends of the podcast): Kerry Washington and recent Emmy Award winner Aziz Ansari.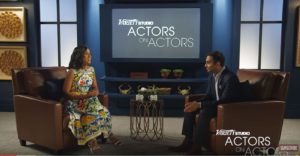 Their conversation is a revealing look into who they are as performers; but also focuses on roles they took behind the camera (Aziz on Master of None and Kerry on Confirmation). It's smart, funny, insightful and at 22 minutes, it's a rare opportunity to dive deep into their individual processes as actors, their struggles as people of color in Hollywood and how they are now in positions of power because of their hard work and success. I love to hear insider info like this and you don't always get this much information in a 5 minute late night talk show appearance or 3 minute morning show chat.
Kerry gives great insight into her role as a producer on the HBO movie Confirmation and I think she's a great interviewer. Whenever Scandal is over, she should consider some type of interview series, she's really smart, thoughtful and asks great questions. (Agent Advice!)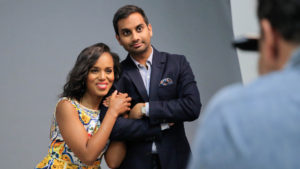 Aziz gives a great insider look into how his hit Netflix series Master of None came about and he reveals a great tidbit about the two episodes he directed- "Parents" and "Nashville" (they were his first attempts at directing and they shot the series out of order, so those two were shot at the end).
It's such a great series and I'm already excited to watch the Mindy Kaling/Conan O'Brien conversation as well as the Courtney B. Vance/Tracee Ellis Ross one as well. Enjoy!
Leave a comment below or tweet us @popinsiders to let us know what you think of today's Big Sell. Also, be sure to let us know how #BigSell30 is going for you and you still have a few days to tweet us a Big Sell to be featured in the Big Sell 30 Day Challenge!