Podcast: Play in new window | Download
Subscribe: Apple Podcasts | Google Podcasts | RSS
It's Day One of the Big Sell 30 Day Challenge! #BigSell30 here we go! Thanks for joining us as we invite everyone to experience one new piece of pop culture every day for 30 days. If you're looking for suggestions this is the place to be!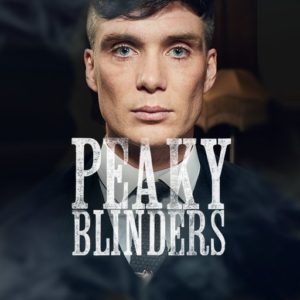 Every day we'll have a Big Sell recommendation for you here on the site. Our first Big Sell comes from Matt McKee of The Long Distance Popcast. His Big Sell is the Netflix series Peaky Blinders starring Cillian Murphy, Sam Neill and Tom Hardy.
This show has been around for 3 seasons, but may have been overshadowed by higher profile Netflix series like Orange is the New Black, House of Cards, Stranger Things and Marvel's Luke Cage.
Listen to hear LDP co-host Matt McKee explain why this show is worth checking out!
And tomorrow on Day 2 – we will feature LDP co-host Claudia Castillo's Big Sell.
We're off and running! Remember to tweet YOUR Big Sell suggestions to us @PopInsiders and let us know how your #BigSell30 experience is going!