Podcast: Play in new window | Download
Subscribe: Apple Podcasts | Google Podcasts | RSS
We're back with another installment of our Best of the year episodes with our Essential Music of 2016 picks!
So why was this music Essential? These albums and songs acted as the soundtrack of our lives this year and brought us joy, helped us through pain, gave us life, empowered us and sometimes even made us cry. This is the music that fed our souls and we are thrilled to share it with you.
There's no question that artists we've loved for years, like A Tribe Called Quest, Beyoncé, Gwen Stefani, Sia and David Bowie continued to provide music that is as relevant and vital in 2016 as it was decades earlier. But our minds were also blown (and our hearts tugged) by a younger generation of music artists — from Solange's honest and inspiring A Seat at the Table, to Frank Ocean's heady and heartfelt Endless and Blonde, to Blood Orange's introspective opus, Freetown Sounds.
We also shine a light on some of the great songs of the year including works by Kendrick Lamar, Bruno Mars, Rationale, Kamasi Washington, James Blake, One Republic and Miguel.
And this list would not be complete without Sean rejoicing one more time for the Hamilton original cast album.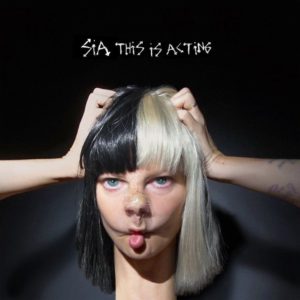 Links:
Amita recommends reading this behind the scenes article on the making of Sia's This is Acting album.
Here is the emotional Gwen Stefani video for Used to Love You that Amita connected with.
Sean loves this duet between legends Judy Garland and Barbra Streisand and would love to see Beyonce and Adele recreate this incredible collaboration.
Amita and Sean both believe Solange created two of the most gorgeous videos of the year: Cranes in the Sky and Don't Touch My Hair.