Podcast: Play in new window | Download
Subscribe: Apple Podcasts | Google Podcasts | RSS
While you're scouring costume stores to find a David S. Pumpkins Halloween costume, get your pop culture fix in this week's episode!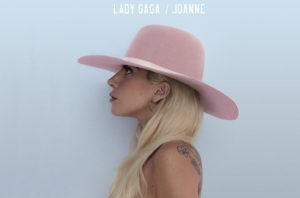 We review Lady Gaga's new album, Joanne, with friend, DJ and devoted Lady Gaga fan, James Barker. We discuss the music, her slightly stripped down image, last weekend's SNL performance, and so much more! (Seriously, we couldn't stop talking about her and well…multiple tangents occurred).
Then, Sean tries to contain himself while describing the violent and tragic season premiere of The Walking Dead. SPOILER ALERT- he reveals details of what went down with hot but deadly Jeffrey Dean Morgan's Negan and his deadly bat, Lucille.
Plus, we continue #BigSell30 with a special Big Sell from guest Matthew Billy, host of the music history podcast, Between the Liner Notes. It's an incredible account of an impromptu jam session with Pete Seeger of "Sailing Up, Sailing Down" that he had the privilege to witness.
All that and Amita's thoughts on the Mary J. Blige short-lived Crispy Chicken commercial- no spoiler necessary…you can probably guess her reaction.
Check us out on Twitter & Instagram @PopInsiders to see what we're enjoying in pop culture throughout the week and don't forget to send us your Big Sells for #BigSell30!